<!- box:side1 -->

» Spanish Home

» Homework

» Photo Gallery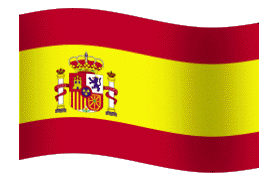 Dear Parents and Guardians:

!Bienvenidos! I am Mrs. Kent and I will be your child's Spanish teacher. This is my 9th year at Notre Dame Academy .We are beginning an exciting journey together as your child learns more about the Spanish language and culture. The Spanish program for Pre-K 3 , kindergarten to 1st grade is centered around a communicative approach that emphasizes oral language skills relevant day to day use. For grades 2-4 is centered around a communicative approach that incorporates the four main language skills of speaking, reading,listening, and writing that are used in everyday life. Your child will receive Spanish instruction on a weekly basis for 45 minutes.
Learning a second language is an exciting opportunity that is very useful in today's diverse world . My goal this year is helping your child to develop vocabulary and knowledge of key phases in the Spanish language and also to appreciate cultural differences between our culture and those of Spanish - speaking countries around the world.
Please feel free to contact me if you have any questions or concerns.
Sincerely,
Mrs. Kent